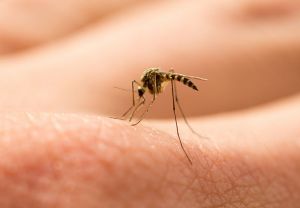 A Clementon resident has tested positive for West Nile Virus.
"West Nile Virus typically affects a small number of New Jersey residents each year, however the prevalence of the virus has been increasing recently," said Commissioner Carmen Rodriguez, liaison to the health department. "The Camden County Department of Health is continuing to work with the Mosquito Commission to ensure that additional spraying and testing will be conducted in the area."
According to the Center for Disease Control (CDC), West Nile virus (WNV) is the leading cause of mosquito-borne disease in the continental United States. It is most commonly spread to people by the bite of an infected mosquito. Cases of WNV occur during mosquito season, which starts in the summer and continues through fall. There are no vaccines to prevent or medications to treat WNV in people. Fortunately, most people infected with WNV do not feel sick. About 1 in 5 people who are infected develop a fever and other symptoms. About 1 out of 150 infected people develop a serious, sometimes fatal, illness. You can reduce your risk of WNV by using insect repellent and wearing long-sleeved shirts and long pants to prevent mosquito bites
For more information, or to report a problem, contact the Camden County Mosquito Commission at 856-566-2945.