Around 1800, Jonathon Haines built a glass factory in what is now Clementon, situated on a large hill across the street from the modern day
Clementon Park. Large amounts of dirt, gravel and marl from the large hill the glass works were situated on were removed for use at a planned new post office in 1961. Sometime around 1811, Samuel Clement of Haddonfield purchased the glass works and named them the Gloucester Glass works, and named the small settlement around the plant as Clementon village.[19] Haines remained as a superintendent and at some point repurchased the works from Clement.
The Borough of Clementon was created on February 13, 1925, from Clementon Township, one of nine municipalities created from the now-defunct township, based on the results of a referendum held on March 17, 1925.
According to the United States Census Bureau, the borough had a total area of 1.972 square miles (5.108 km2), including 1.914 square miles (4.958 km2) of land and 0.058 square miles (0.151 km2) of water (2.95%).
The borough is located on Clementon Lake, which is the site of the Clementon Amusement Park. The amusement park was home to the Jack Rabbit, a wooden roller coaster constructed in 1919 by the Philadelphia Toboggan Company. Though quite tame in comparison to modern steel coasters, it remained popular with park visitors. It was one of the oldest remaining coasters in the country when it was taken out of service in 2002 and ultimately demolished in 2007.
Rowands Pond Wildlife Management Area, covering 12.98 acres (5.25 ha), is located in Clementon.
Clementon borders Berlin Borough, Lindenwold, and Pine Hill.
PAY YOUR MUNICIPAL UTILITIES AND TAXES ONLINE
E-Check, Debit and Credit Cards Accepted.
There are fees associated with paying your bill online. If you pay by ACH or e-check, there is a $1.05 convenience fee. The fee for all debit and credit card payments will be 2.95% of your total bill.
No fees are collected by the Borough of Clementon.
WEST NILE VIRUS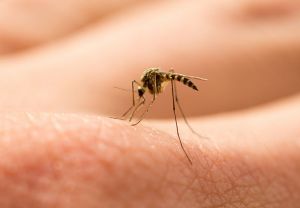 A Clementon resident has tested positive for West Nile Virus.
"West Nile Virus typically affects a small number of New Jersey residents each year, however the prevalence of the virus has been increasing recently," said Commissioner Carmen Rodriguez, liaison to the health department. "The Camden County Department of Health is continuing to work with the Mosquito Commission to ensure that additional spraying and testing will be conducted in the area."
According to the Center for Disease Control (CDC), West Nile virus (WNV) is the leading cause of mosquito-borne disease in the continental United States. It is most commonly spread to people by the bite of an infected mosquito. Cases of WNV occur during mosquito season, which starts in the summer and continues through fall. There are no vaccines to prevent or medications to treat WNV in people. Fortunately, most people infected with WNV do not feel sick. About 1 in 5 people who are infected develop a fever and other symptoms. About 1 out of 150 infected people develop a serious, sometimes fatal, illness. You can reduce your risk of WNV by using insect repellent and wearing long-sleeved shirts and long pants to prevent mosquito bites
For more information, or to report a problem, contact the Camden County Mosquito Commission at 856-566-2945.